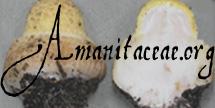 GenBank link news
Sortable-searchable lists of GenBank numbers associated with certain vouchered collections are being added to the technical tabs of taxon pages on this site. Data is being collected for the following:

type collections
other original material
material revised by the editors and their students
other material selected at the descretion of the editors

From the sortable-searchable table of the "GenBank nos." data field on the technical tabs of taxon pages, GenBank accession numbers are linked to the relevant GenBank records. Soon we will also link the unique identifiers of voucher collections to relevant complete collection label data as presented in the "materials examined" data field on the same techtab. This page allows site developers to track what DNA sequence accession numbers and associated data have been posted to date.

Back to "Site news"
January 23 2012

Updated techtabs: Some GenBank accession numbers for sequences of a variety of loci (nrITS, ??) have been added to the site based on research reported in Wolfe et al. (2012) as follows:

Amanita armillariiformis
A. manicata
A. nauseosa
A. prairiicola
A. silvifuga
A. thiersii
January 20, April 11 2012

GenBank accesssion numbers deposited by Oda et al. as "unpublished" have been added to the site as follows:

Amanita regalis
Amanita sinensis
January 20 2012

GenBank accession numbers deposited in association with publication of (Zhang et al. 2004) have been added to the site as follows:

Amanita altipes
A. atrofusca
A. avellaneosquamosa
A. exitialis
A. fritillaria
A. fuliginea
A. griseofolia
A. liquii
A. manginiana sensu W. F. Chiu
A. orientifulva
A. orientigemmata
A. parvipantherina
A. porphyria
A. pseudogemmata
A. pseudovaginata
A. sepiacea
A. solitaria
A. subfrostiana
A. subjunquillea var. alba
A. yuaniana
Limacella glioderma
January 12 2012

GenBank accession numbers for sequences deposited by L. Tang et al., Key Laboratory for Biodiversity and Biogeography, Kunming Institute of Botany, Yunnan, China, have been added to the site; however, we are probably a several days ahead of the actual posting of the sequences on GenBank.

Amanita vernicoccora

top
January 4-5, 8 2012

GenBank accession numbers for sequences from Justo et al. (2010).

Amanita arenaria
A. grandis
A. grandispora
A. inculta
?A. oleosa
A. pseudoinculta

top
January 4 2012

GenBank accession numbers for sequences from diverse sources including Moncalvo et al. (2002).

Amanita armillariiformis

top
December 30-31 2011, January 3-4 2012

Updated techtabs: GenBank accession numbers for sequences derived from original material of Amanita ibotengutake and A. griseoturcosa and/or taxa treated phylogenetically in research of Oda et al. (2002).

Amanita concentrica
A. griseoturcosa
A. ibotengutake

top
December 30 2011

Updated techtabs: GenBank accession numbers for the endoglucanase gene and the GH family 3 β-glucosidase gene for a variety of Amanita taxa based on research of Wolfe and Pringle, Pringle Lab., Harvard.

Amanita armillariiformis
A. gracilior
A. murinoflammeum
A. parvipantherina
A. prairiicola
A. pudica
A. subcaligata
A. thiersii
A. vittadinii

top
December 30 2011

Updated techtabs: GenBank accession numbers for 28S rRNA and nrITS sequences of species of several sections including sect. Lepidella and sect. Phalloideae posted by Dr. H. E. Hallen et al. from unpublished research will be added as the voucher specimens can be identified.


Amanita arocheae
A. cylindrispora
A. gilbertii
A. ocreata
A. phalloides
A. suballiacea
A. virosa

top
December 27 2011, January 20-21 2012

Updated techtabs: GenBank accession numbers for species of sect. Phalloideae described or studied in Zhang et al. (2010) are being added to this site.

Amanita fuligineoides
A. kotohiraensis
A. oberwinklerana
A. pallidorosea
A. rimosa
A. subjunquillea

top
December 27 2011

Updated techtabs: Some GenBank accession numbers for Amanita phalloides nrITS from Wolfe et al. (2010) are added to this site.

Amanita phalloides

top
December 26-27 2011, January 2-3 2012

Updated techtabs: Some GenBank accession numbers for nrLSU. nrITS, EF1-α, and β-tubulin gene sequences from some of the muscariois taxa sequenced at the Molecular Microbial Ecology Lab., Univ. Alaska, Anchorage, as part of research by Dr. J. Geml et al. (2008) are starting to be added to the site:

Amanita muscaria
A. muscaria subsp. flavivolvata (≡A. amerimuscaria nom. prov.)
A. muscaria var. persicina
A. sp-LG458
A. sp-LG862
A. sp-LG1045

top
December 20-22 2011

Updated techtabs: Some GenBank accession numbers for partial nrLSU sequences from some of the 49 species sequenced at the Lehrstuhl für Spezielle Botanik und Mykologie as part of research by Dr. M. Weiss et al. (1998) are starting to be added to the site:

Amanita avellaneosquamosa
A. brunneofuliginea
A. bulbosa var. citrina
A. caesarea
A. clarisquamosa
A. farinosa
A. frostiana
A. fuliginea
A. hemibapha var. ochracea
A. incarnatifolia
A. japonica
A. lignitincta
A. longistriata
A. manginiana sensu W. F. Chiu
A. nivalis
A. pantherina
A. pseudovaginata
A. rubrovolvata
A. sinensis
A. subfrostiana
A. subglobosa
A. subjunquillea var. alba
A. verrucosivolva
A. virgineoides
A. volvata
A. yuaniana

top
December 18-20 2011, January 5, January 9, January 13, January 23, April 27, April 29, 2012, December 5, 2012

Updated techtabs: Some GenBank accession numbers for sequences of mutiple loci (nrLSU, 18S rRNA, LSU mtrRNA, SSU mtrRNA) from over 100 species sequenced in the Pringle Laboratory at Harvard as part of research by Dr. Benjamin Wolfe are being added to the site:

Amanita afrospinosa
A. armillariiformis
A. atkinsoniana
A. cinereopannosa
A. chlorinosma
A. codinae
A. costaricensis
A. crassiconus
A. daucipes
A. egregia
A. eriophora
A. flavorubens
A. gracilior
A. grallipes
A. hesleri
A. longipes
A. manicata
A. magniverrucata
A. murinoflammeum
A. mutabilis
A. onusta
A. parvipantherina
A. pelioma
A. polypyramis
A. populiphila
A. praelongispora
A. prairiicola
A. proxima
A. pruittii
A. pudica
A. rhopalopus
A. rubescens
A. rubescens var. congolensis
A. silvicola
A. smithiana
A. solitaria
A. sp-Arora-01-560
A. sp-Ridley-2
A. subcaligata
A. subcokeri
A. subsolitaria
A. tephrea
A. thiersii
A. verna
A. vittadinii
A. wellsii
A. westii
A. zambiana
....

top